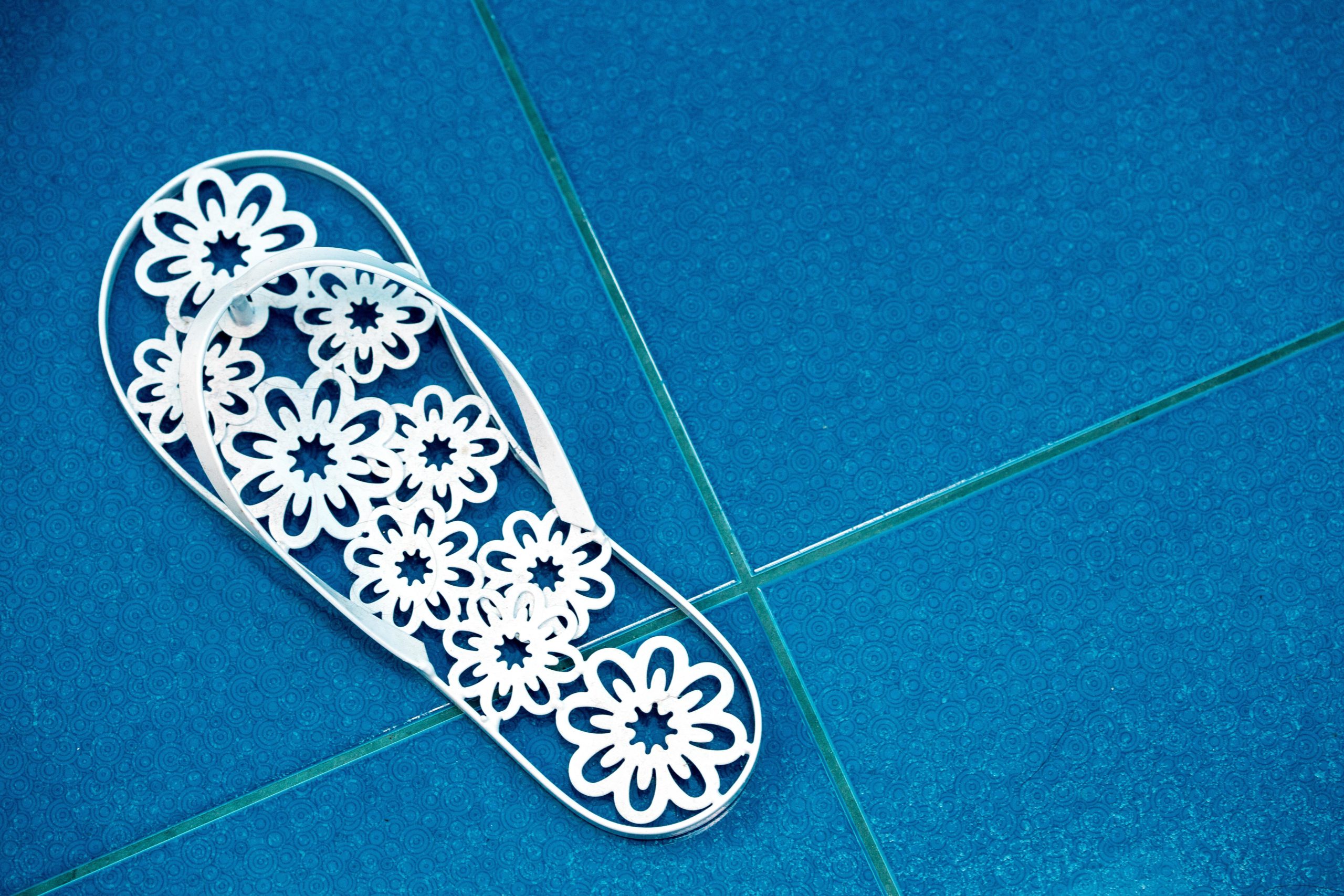 Imagine lying in beautifully clear warm water on a tropical beach. Or showering under a natural waterfall in the early morning, just as the day is waking and sun is kissing the landscape with all of natures beautiful scents and sounds to refresh and enliven you. Or at the end of a busy day relaxing and unwinding in a pool with candles lite to illuminate the space. That was my inspiration!
This is my tropical retreat! I required a large bath with a shower over the bath and plenty of storage for a family bathroom. I also required natural light and ventilation with the room being sound proofed because it backed onto one of the bedrooms. The bathroom is internal with the original bathroom having a small fixed very high window that overlooked the bedroom roof.
The fixed window was removed and a skylight added to create light and ventilation. A false wall created a space for the custom made mirror cabinet and a shelf extending the length of the room with hidden lighting for ambiance at night. The glass partition helps contain the water from the shower but doesn't impede in the use of the bath if children are being bathed. The glass Mosaic tiles were chosen to represent cascading water whereas the Italian floor tiles represented the ocean. On close inspection the floor tile is patterned with small circles not unlike the pattern created when rain falls on glassy water.
The wall colour represents an early morning sky and was sprayed in 5 different blue paint variations and the final colour just above the skirting board in a soft cream apricot.
The bench cabinet I designed for simplicity along with feminine curves. A combination of engineered stone and Rimu worked well in this simplistic design, detailing no handles and negative detail above the doors and drawers with the bench slightly larger than the cabinetry. The tap ware is 'Love Me', Italian inspired and represents cascading water – perfect for a tropical retreat!